Situated on a peninsula and surrounded by two lakes, Thung Nham Restaurant and Hill Café offer fabulous 360 degree views of the lush valley.
Immersed in a plethora of eathy tones with a relaxing and inviting atmosphere, the peninsula area is ideal for banquets, business dinners, birthdays, or simply for catching up over a coffee with friends.
Book the entire restaurant - Anh Vũ
Price: VNĐ 7,500,000/half-day slot
Applicable to groups of 40-100 pax.
Sound system with 6 speakers and 4 microphones.
Projector and projector screen.
Red carpet stage.
01 technical staff.
Time slot: 3h (no later than 10 PM).
Minimum spend of VNĐ 250,000/ pax/ meal.
Book the entire restaurant - Sếu đá
Book the entire restaurant - Phượng hoàng (buffet)
Farm-to-table at its finest...
What better way for globe‑trotting connoisseurs to enjoy a destination like a local than savouring its delectable cuisine?​
Originally established as a working farm in 1999 and later converted into an ecotourism zone, Thung Nham has been adopting sustainable and eco-friendly approaches to create food from its very early days. With almost 30 years of experience under our belt, the gathering of evergreen gardens and sustainable farms constantly remind you of the ingredients of the next fabulous dinner.
Unlike many other locavore restaurants around the country, Thung Nham Restaurant has its own working herb and vegetable gardens onsite, as well as livestock and poultry raised on a timbered island in Fairy Lake, allowing for the freshest ingredients possible with the least environmental impact.
The proposed dishes follow the cycle of the seasons, depending on the availability of raw materials to ensure quality and freshness.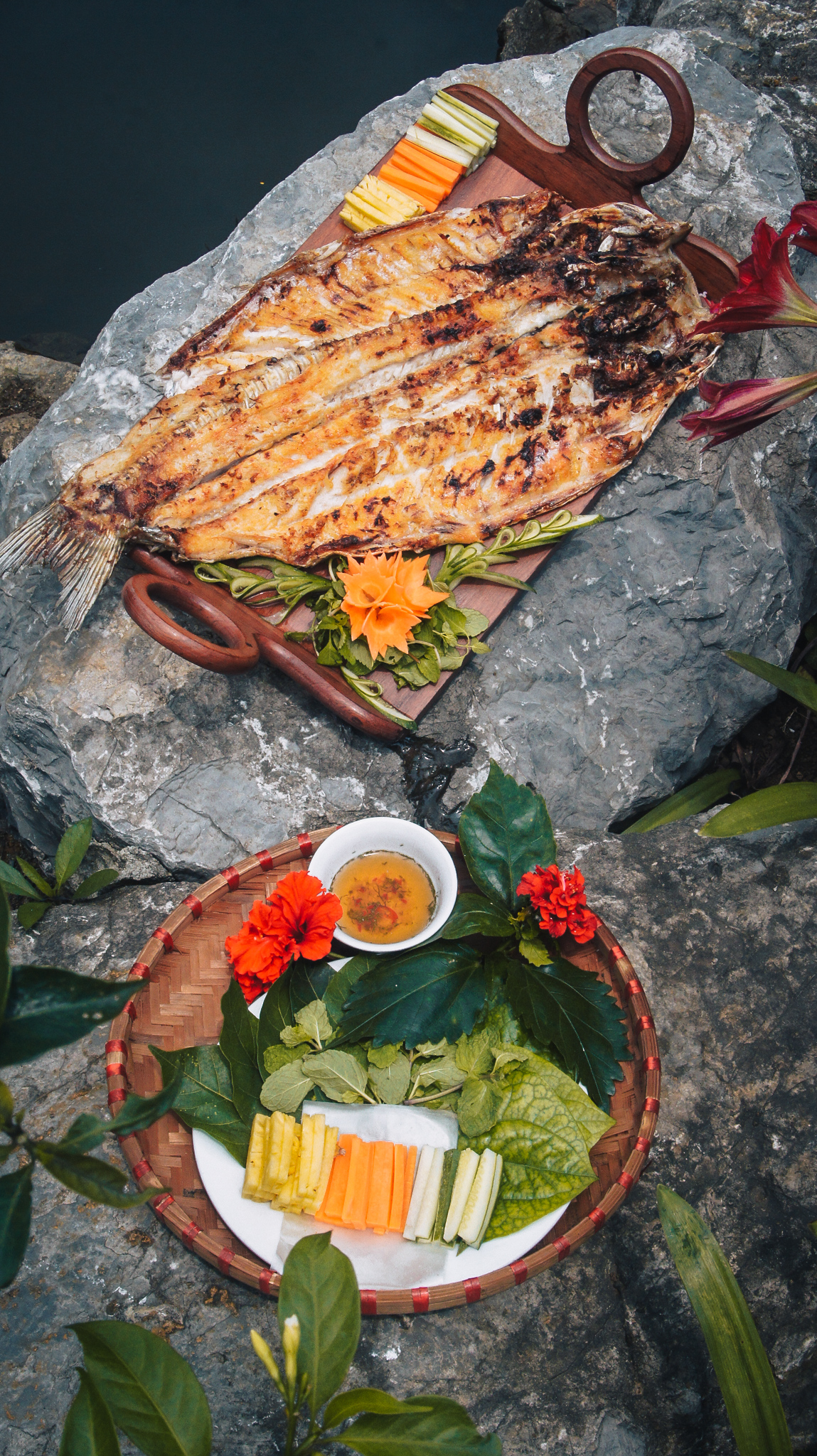 Grill grass carp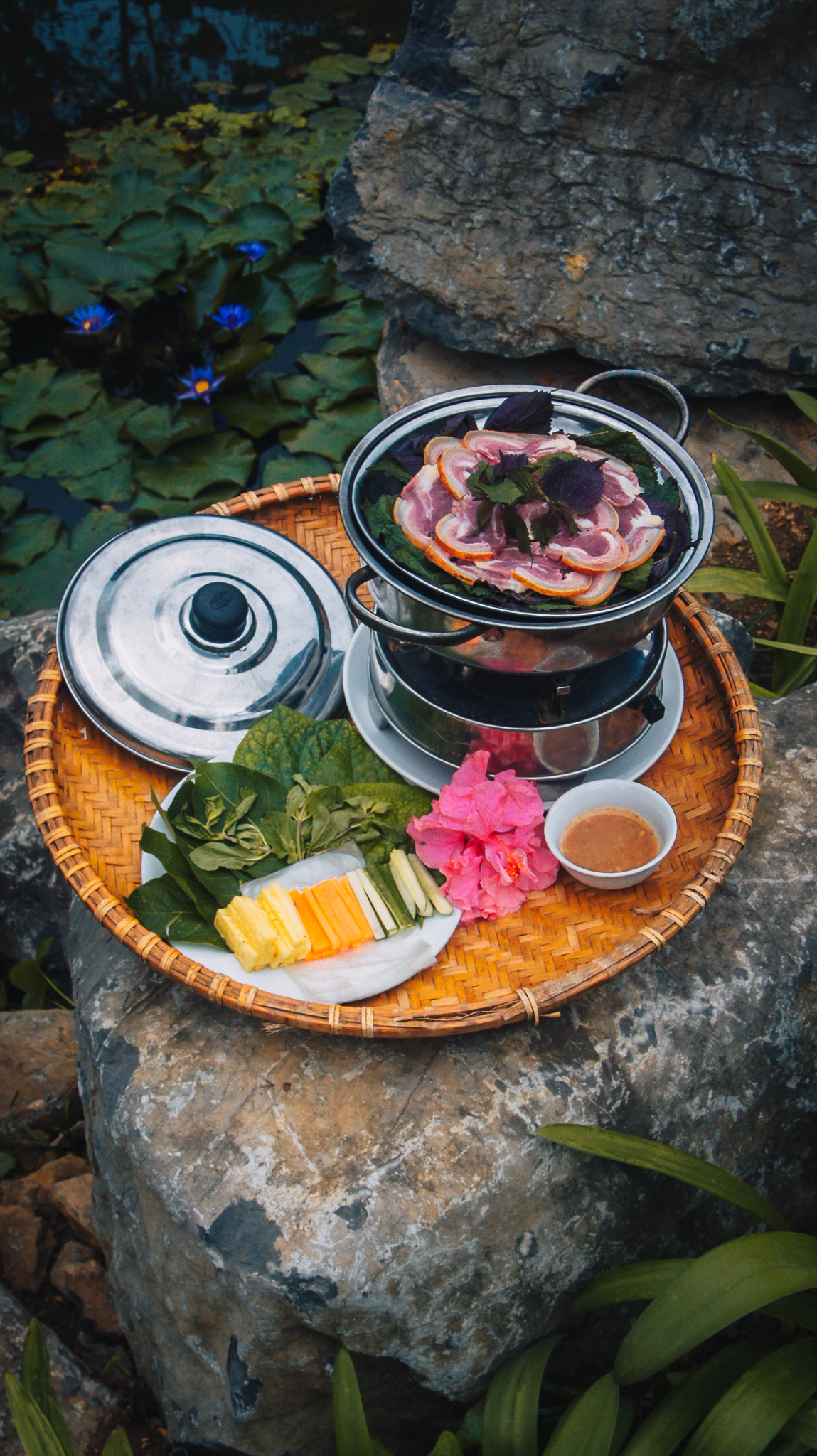 Goat meat steamed with beefsteak leaves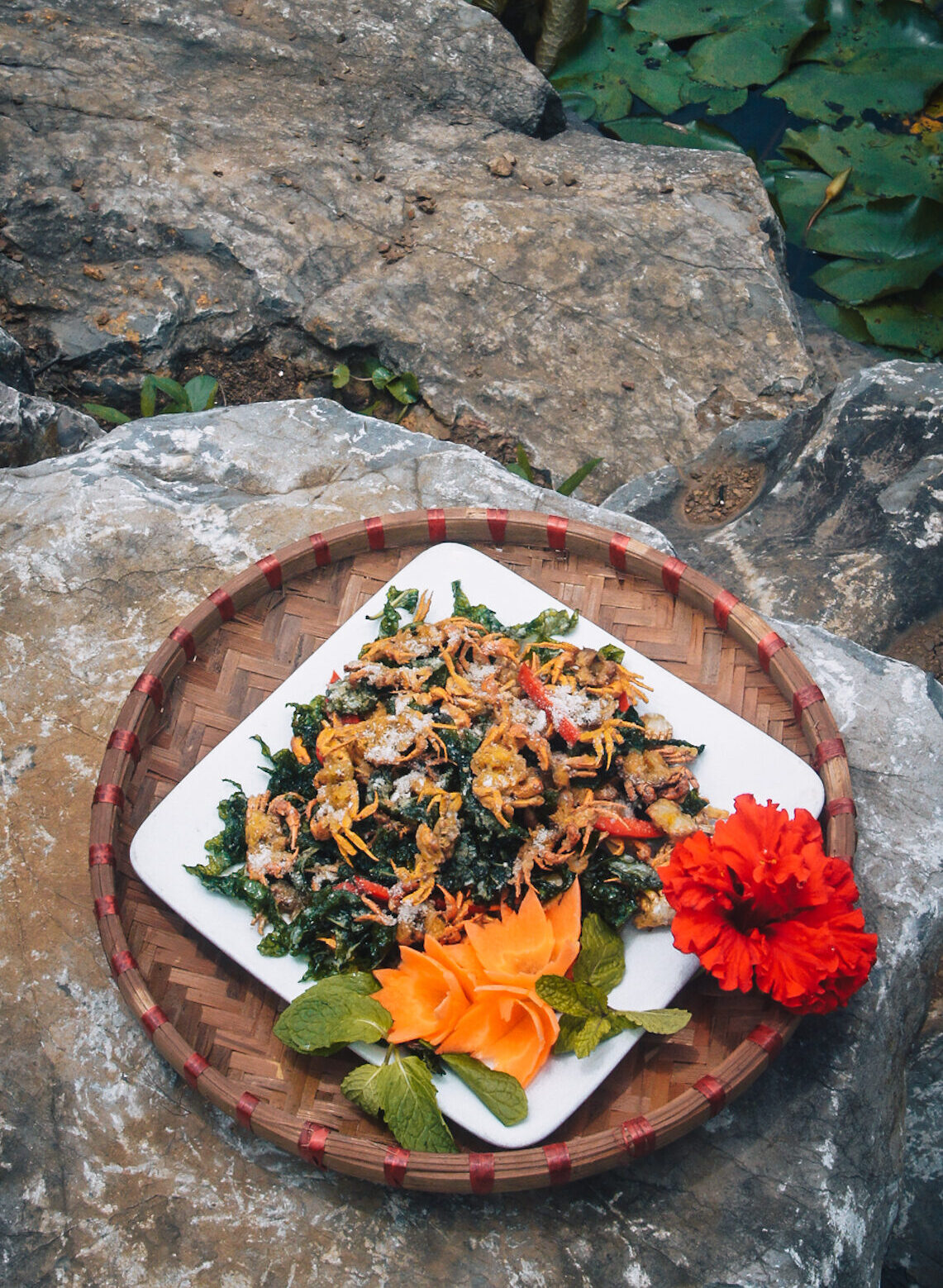 Crispy freshwater crabs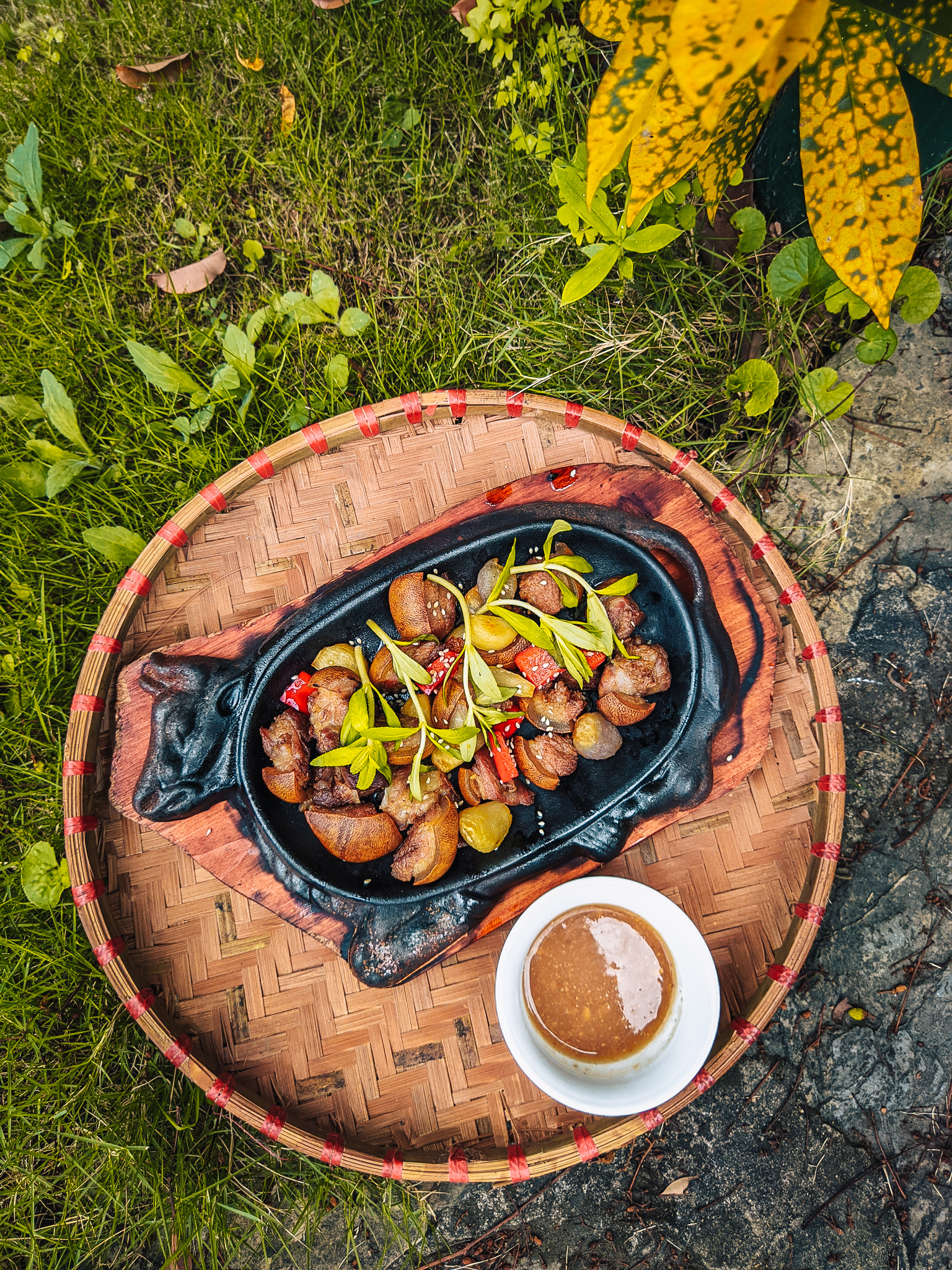 Deep-fried goat meat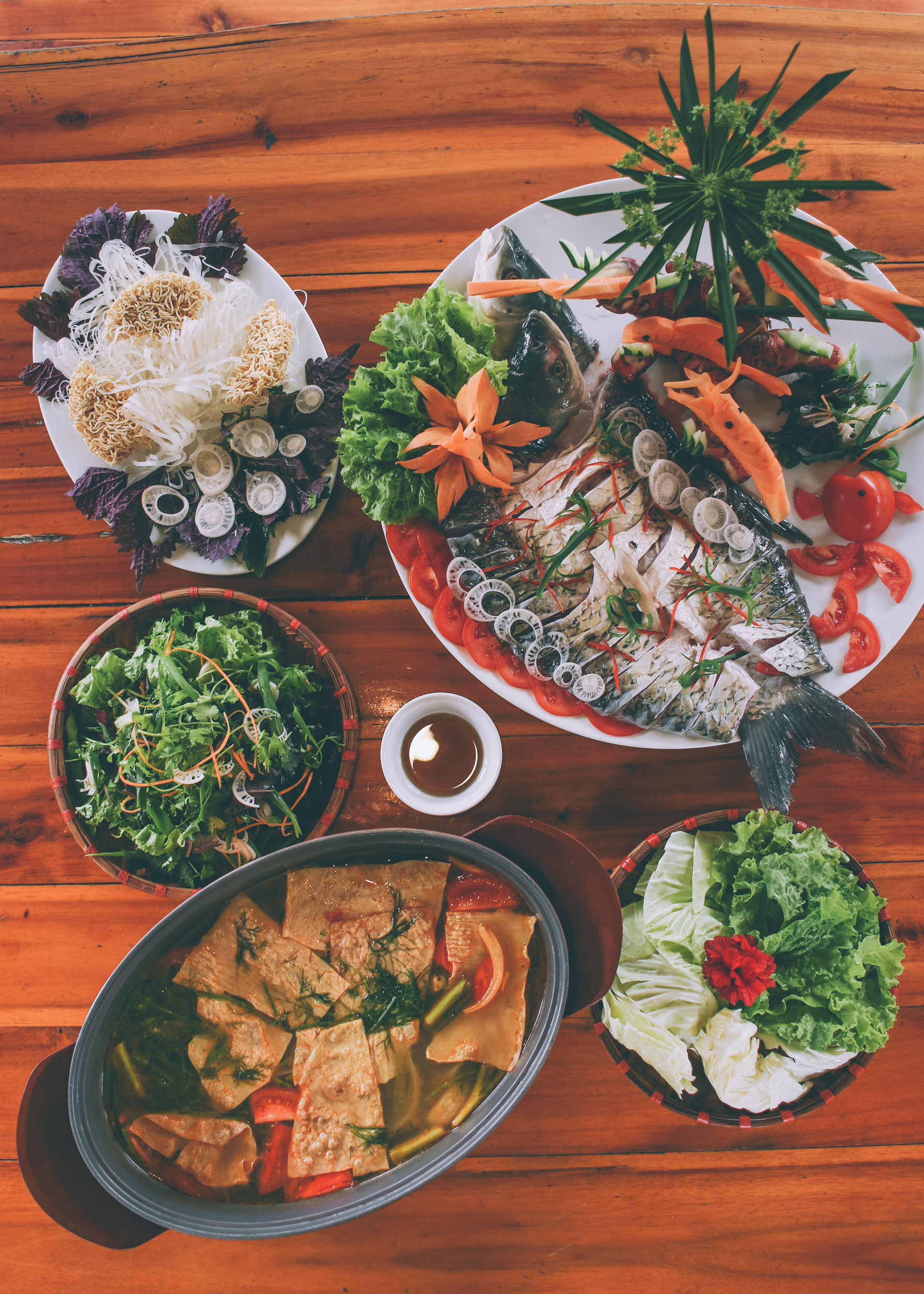 Carp hot pot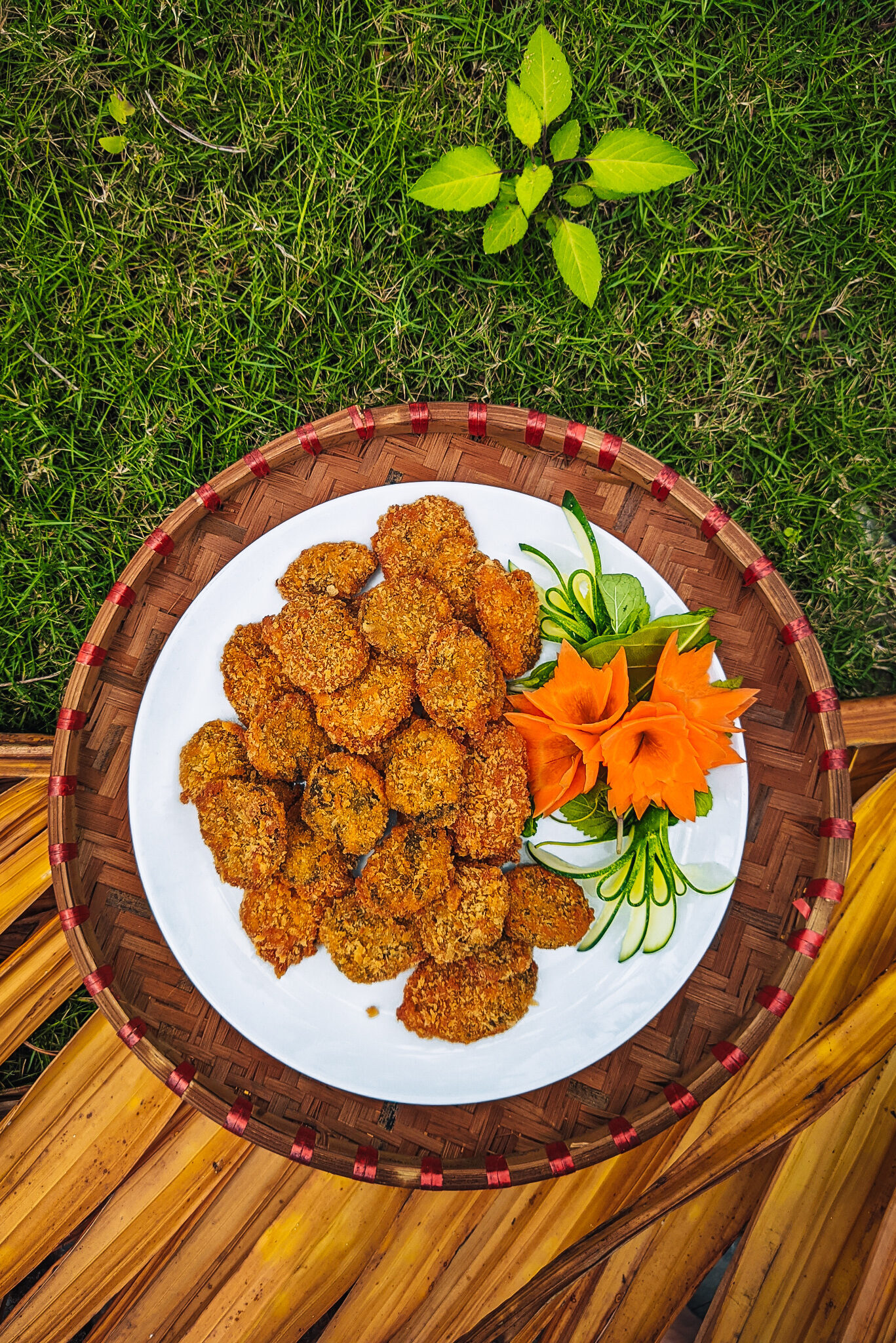 Lotus root fritters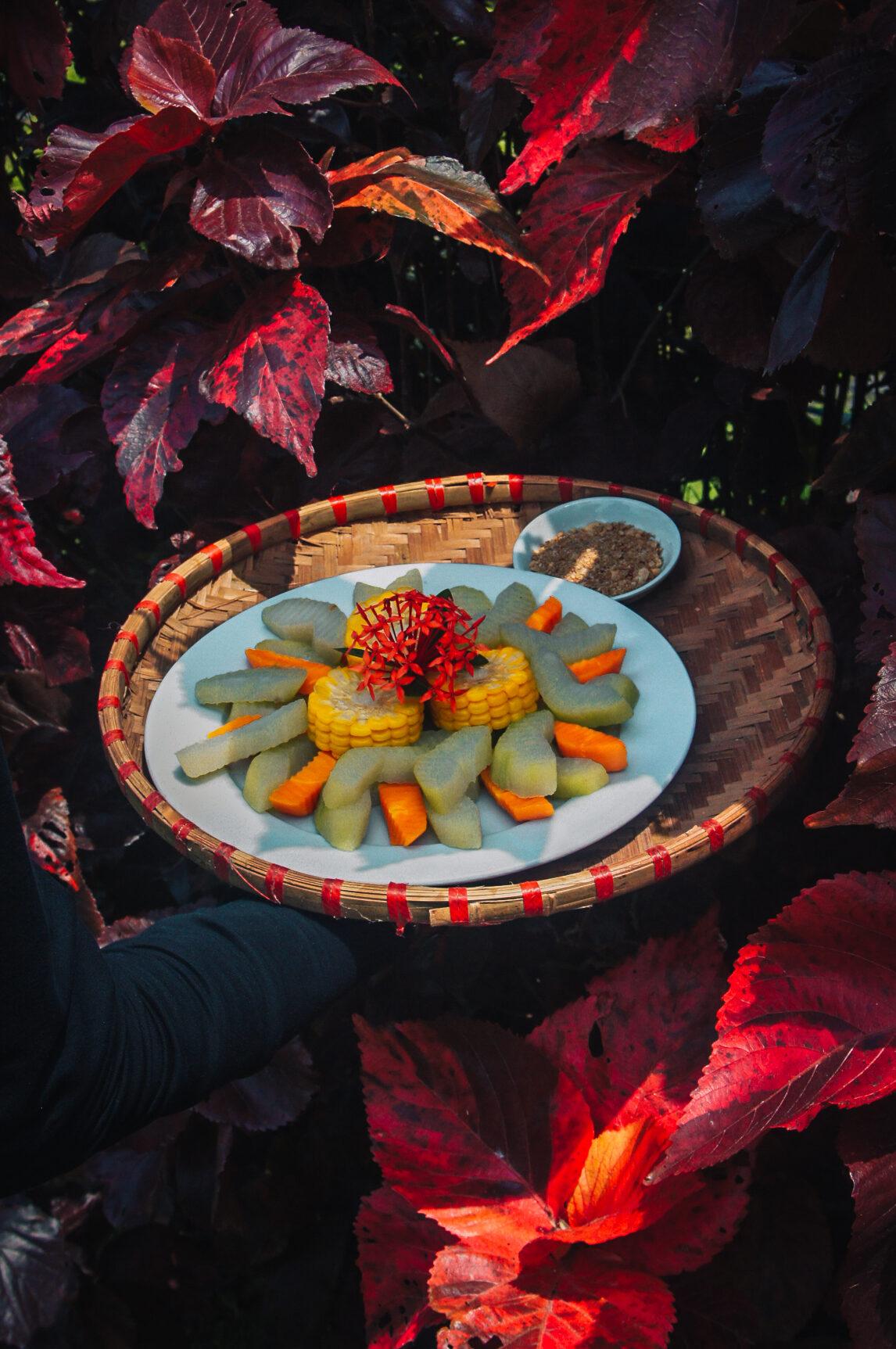 Seasonal veggetables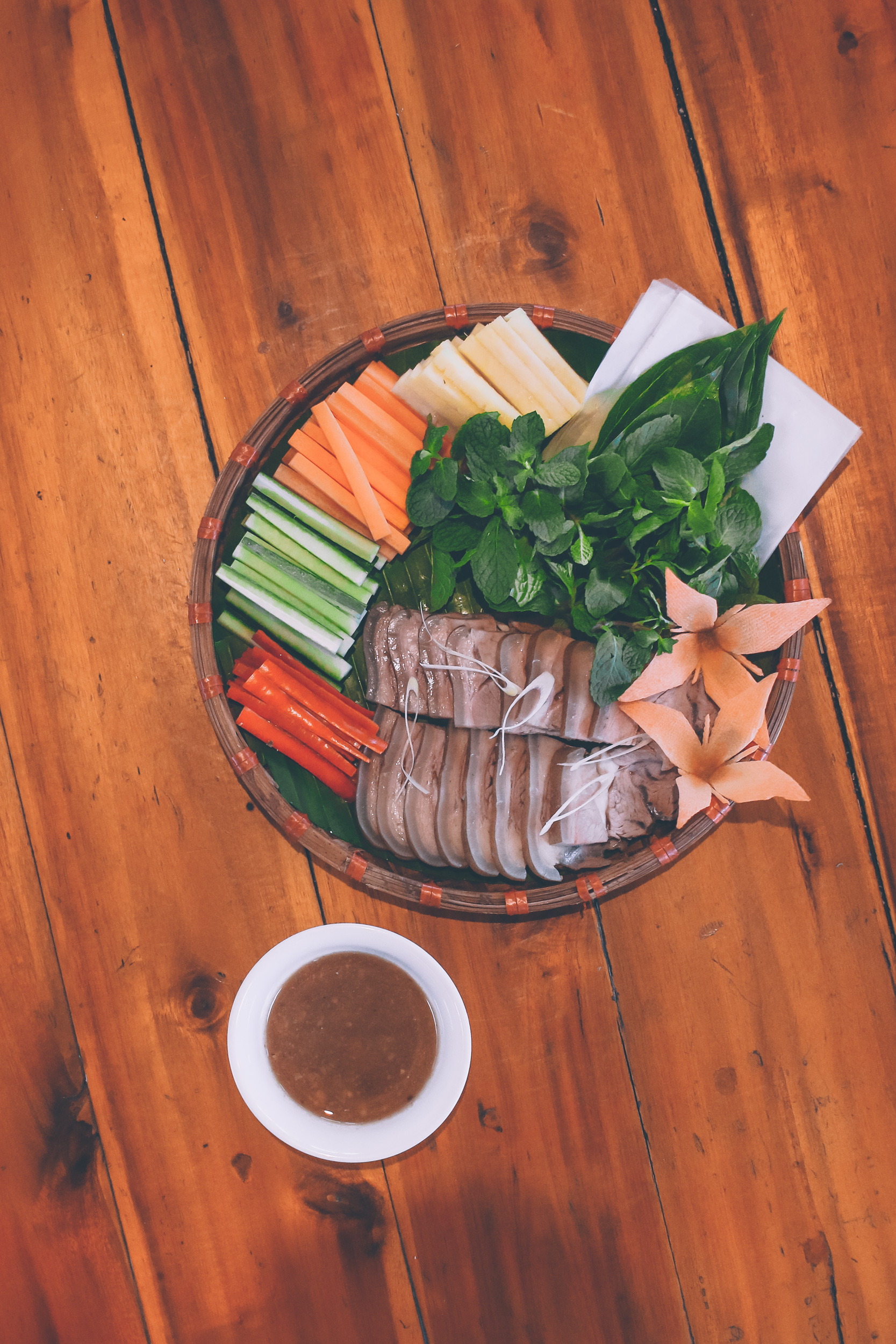 Steamed goat meat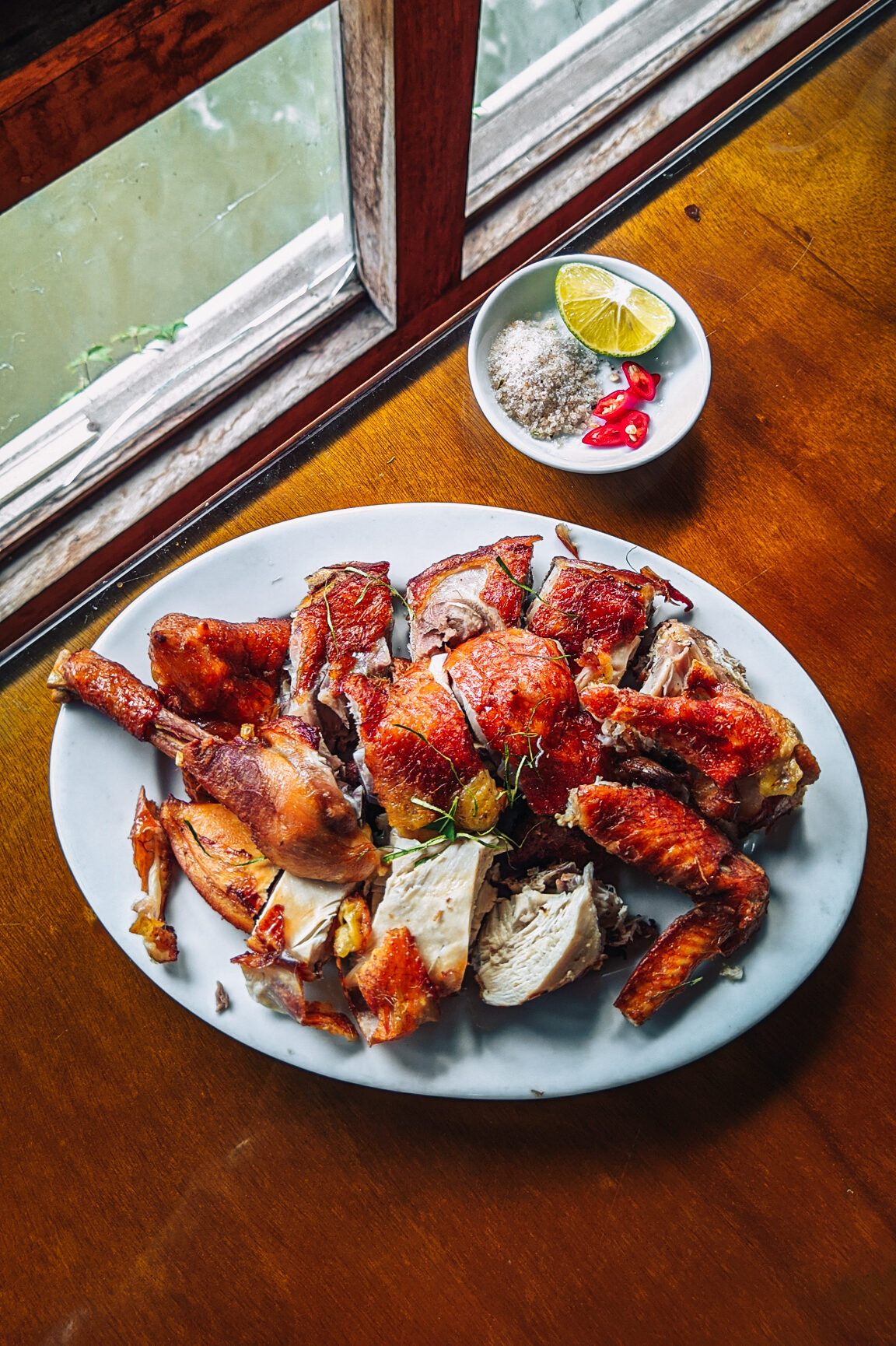 Roasted free range chicken